In London, "Before The Fantastic...": Reynold Rodriguez Solo Show
The London Charles Burnand Gallery presents "Before the Fantastic…", the debut body of work and solo show by Puerto Rican artist and designer Reynold Rodriguez. The show will remain on stage until 22th January.
Realised over the past two years, this collection is a series of 'moments' created through emotion and form. Rodriguez's work is guided by a very particular moment of creation, the instance when the nebula in our mind lights up and the synapses connect, crystallising an emotion or idea into a form.
Award-winning Rodriguez (b.1971) is a multi-disciplinary designer and artist creates furniture, interiors and special projects; his work includes handmade furniture and lighting made from plaster and salvaged wood, imbued with distinct character that is both familiar and curious at the same time. With an industrial design degree from the Rhode Island School of Design, Rodriguez has over 20 years of creative experience. He is the recipient of an I.D. Magazine Design Distinction Award and he was also a finalist in the International Design Competition in Osaka, Japan for his work in aerodynamic architecture.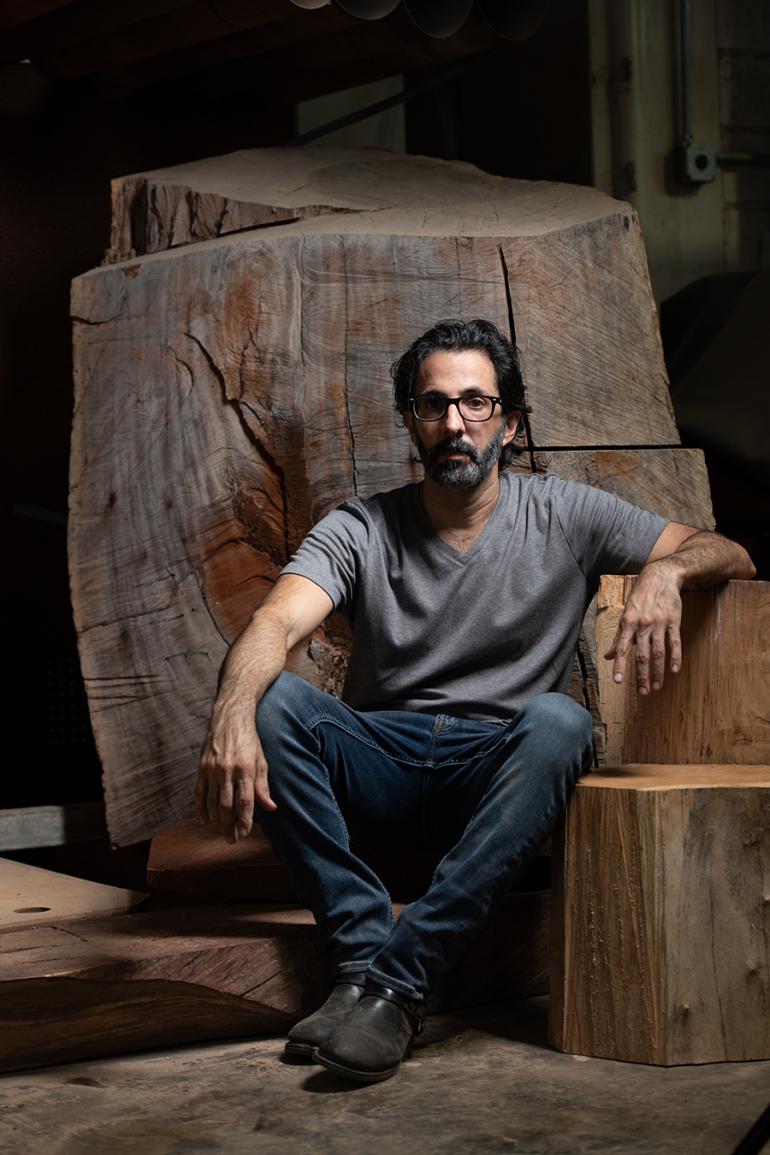 This show marks a new partnership between Rodriguez and Charles Burnand Gallery.
"I was incredibly drawn to the level of work coming out of the partnership the gallery shares with many of its artists. The exquisite materiality of the works felt very much like a place where dreams like mine can be materialised. My conversations with Simon truly energized my desire to continue expanding the series that have brought me thus far. I am now filled with a sense that in the following months the work curated for this show will be known and understood to belong to a period right "Before the Fantastic"," says Rodriguez.
Born and raised in San Juan, Puerto Rico, Rodriguez early on looked to art and design for a broader worldview. In 2017, Hurricane Maria was an undeniable catalyst for change for many Puerto Ricans. The experience was a turning point that Rodriguez used to elevate his career, restructuring his work to produce pieces charged with deeper emotional and political history. Rodriguez is a multi-dimensional artist, who has chosen his own timeframe to build a personal cannon of work.
Rodriguez carefully studies the relationship between objects and how they are made. From his studio in San Juan, he works closely with his design studio to develop projects that combine new techniques and materials which are sometimes foreign to his cultural environment.
His work often seems dreamlike, which is caused by fascination with impermanence and belief
that every work of art refers to a moment or a feeling that we can never relive, much like a dream.