German architect Manuel Herz guest at Cersaie 2022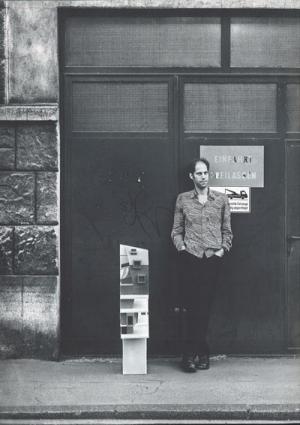 German architect Manuel Herz will be one of the protagonists of the next edition of the cultural program "costruire, abitare, pensare" at Cersaie 2022, in Bologna from 26 to 30 September. The conference will be held on the afternoon of Thursday 29 September at the Palazzo dei Congressi of BolognaFiere.
 
Manuel Herz Architects is an architecture and urban planning studio founded by Manuel Herz based in Basel and Cologne. Graduated in Architecture at the RWTH in Aachen and at the Architectural Association in London, Manuel Herz was a university lecturer at the Bartlett School of Architecture in London, at the Berlage Institute in Rotterdam, at the Harvard Graduate School of Design, at the ETH in Zurich and the University of Basel.
 
The architect is very active in furniture and exhibition design, as well as in urban planning and urban research. His designs have won numerous international design awards, have been exhibited in museums around the world and have become part of the collection of the Museum of Modern Art (MoMA), among others. Manuel Herz's research focuses on migration architecture and urbanism. His book "From the field to the city: Refugee Camps of the Western Sahara" documents how refugee camps can be places of social emancipation.
 
Among the most famous projects completed, there is the Synagogue of Mainz, a volume of different levels covered in green glazed ceramic whose shape is inspired by the relationship between writing and space. This place of worship was inaugurated on September 3, 2010 and built on the site where the synagogue destroyed by the Nazis was, integrating the portal of the previous synagogue, the only remaining element, into the modern construction. The Mainz synagogue received the German Façade Prize in 2011 and the nomination for the Mies van der Rohe Prize for European Architecture.
 
Manuel Herz also designed a master plan and a synagogue for the Babyn Yar memorial area in Kiev, Ukraine. The evocative building designed by Manuel Herz - on the model of the wooden synagogues of the shtetlekhs of Eastern Europe - has the shape of a book that opens and closes thanks to a special mechanism that protects the sacredness of the interior.