Porcelanosa opens its space in the metaverse
This multinational is entering the world of virtual reality too, just like Balenciaga, Gucci, Nike or Samsung did.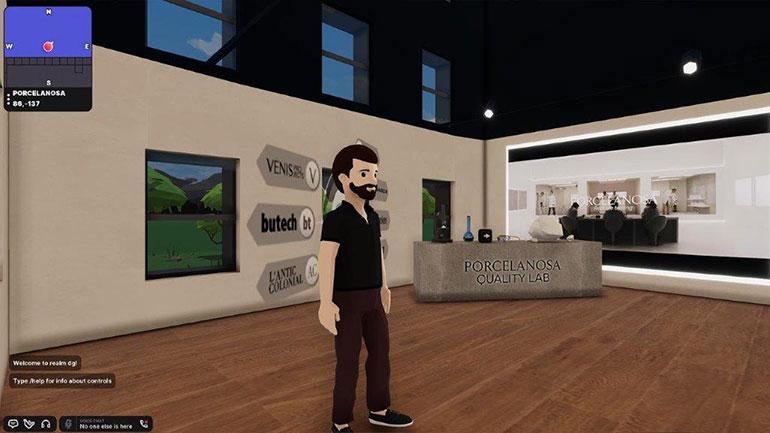 The ceramic company Porcelanosa immerses itself in the metaverse to adapt to innovative challenges and confirm itself as a leader in the creation of design spaces.
Decentraland it is the platform on which Porcelanosa has entered with its projects. It represents a global community of users sharing a virtual world, which can be accessed from different devices such as mobile phones, tablets or virtual reality glasses.
Porcelanosa enters the metaverse with the reconstruction of the em-blematic Commodore Criterion building in Manhattan. Here, users can find news from different companies, events with professionals, product information and access to the group website. The yellow company vehicle and the representative billboard are placed around the building, in order to enhance the iconic image of the company.
The new generations are the main users of the metaverse, thus Porce-lanosa aims at increasing the awareness of sustainable behaviour and environmental protection.
The Spanish company joins the big companies that are already part of this digital world such as Netflix, Balenciaga or Porche.