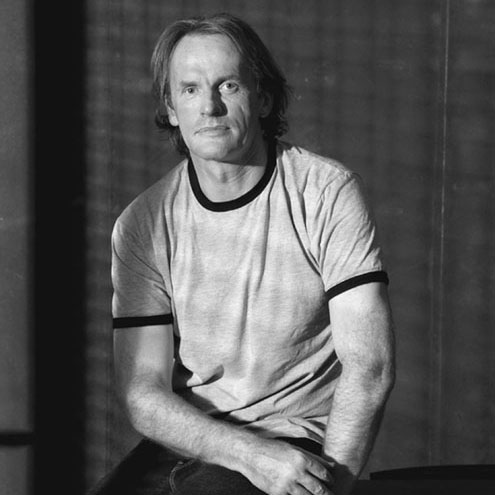 Internationally acclaimed Australian architect Sean Godsell is one of the guests at this year's Cersaie, to be held from 25 to 29 September in Bologna. Renowned for his residential works focusing on humans and the environment, he will give a conference at 4:00 p.m. on Tuesday 26 September in the Architecture Gallery (Gallery 21/22) as part of the "building, dwelling, thinking" cultural programme which each year hosts big international names from the world of architecture.
Sean Godsell's essential architectureintegrates perfectly with the surrounding context. His interests span both Australian culture and Chinese architecture with its focus on fluid, essential spaces. In his projects, Godsell explores a dwelling concept focused on people's relationship with the land and nature.
Sean Godsell was born in Melbourne in 1960 and graduated from the University of Melbourne in 1984. He then moved to London, where he worked for Sir Denys Lasdun until 1988. In 1994 he founded Godsell Associates Pty Ltd Architects. He obtained a Masters of Architecture degree from RMIT University in 1999 entitled "The Appropriateness of the Contemporary Australian Dwelling". His work has been published in the world's leading architectural journals. In 2002 the design magazine Wallpaper listed him as one of ten people destined to "change the way we live" and in 2005 Time Magazine named him in the "Who's Who - The New Contemporaries" section of their Style and Design supplement.
He has lectured in the USA, UK, China, Japan, India, France and New Zealand as well as across Australia. In 2003 he received a Citation from the President of the American Institute of Architects for his work for the homeless. His Future Shack prototype was exhibited at the Smithsonian Institute's Cooper Hewitt Design Museum in New York.
He has received numerous local and international awards. In 2006 he received the Victorian Premier's Design Award and the RAIA Robin Boyd Award and in 2007 he received the Cappochin residential architecture award in Italy. In 2007 he won the Chicago Athenaeum award in the USA, then in 2008 he was a finalist in the Wallpaper International Design Awards and a recipient of his second AIA Record Houses Award for Excellence.
In 2012 he was shortlisted to design the new Australian Pavilion in Venice, Italy. In July 2013 he was visiting professor at the IUAV WAVE workshop in Venice and delivered the UNESCO chair open lecture at Mantova Architettura.