Verso presents No Flags by Zaven
Verso, the luxury interiors company that stands out for its unique approach to the itinerant gallery, presents Zaven's solo show, titled "No Flags".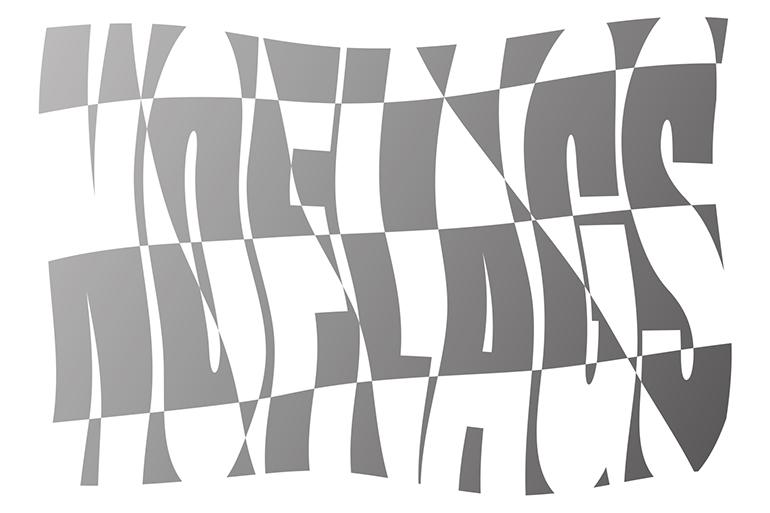 The collaboration with the Venice-based studio will be unveiled with a site-specific installation at Verso's New York gallery, a collaborative space which they share with Montréal lighting studio Lambert & Fils, on the occasion of the New York Design Week, starting from May 19, 2023.
By presenting a series of common use design artifacts and creating a new synergy between shape and the research process, Zaven looks at how the practice of design and the design research are culturally located. They don't suggest solutions to a problem that has to be solved – this specificity is indeed not approached as a problem; rather they make space for a broader, multidisciplinary conversation to be held in the context of a design exhibition–a place of sharing, engagement, and participation where objects and the meaning they create can be collectively discussed and analyzed.
Design duo Enrica Cavarzan and Marco Zavagno conceived a site-specific exhibition that aims to unveil the existing relationships between design and knowledge production to problematize the universal values of design items, to understand how other cultural practices can meaningfully participate in the design process, and to imagine the potential for contributing to the construction of cross and trans cultural possibilities that design can eventually participate in.
"For quite some time, I have held great admiration for Zaven's exceptional approach to research, materials, and the innate connection between design and philosophy. It gives us immense pleasure to present Zaven's premier solo exhibition in North America. The exhibition, titled "No Flags," resonates with various contemporary topics, and its timing for the opening couldn't be more timely." Amauri Aguiar, founder of VERSO
The exhibition presents pieces of furniture that visitors can easily and intuitively recognize–they are shelves, cabinets, vases, and tapestries. Through a simple yet ironic distortion of their traditional aesthetic qualities, Zaven deconstructs common use design objects with the purpose of breaking with the familiarity of the shape and, in doing so, of highlighting that cultural implications are always inevitably entrenched in design and in the design process.
In the current globalized cultural ecology, flags are still symbols of control, territorialization and power. Playing with the iconic symbolism of the flag, Zaven subverts its original meaning as well as its cultural legacy. They create items that allegorically flies in the space as a flag does. From a symbol to reclaim national identity, the flag is turned into a possibility to foster dialogue, openness and no, rather than anti, nationalist viewpoints.
The joyful combination of colors also responds to the will to reimagine the socio-historical background of the design object. While in the furniture pieces they pair nuances of the same color palette, in the collection of rugs they combine complementary colors. Finally, in a series of cylindrical ceramic vases, Zaven opens up a cut from which to look inside the object.
"With No Flags, we want to question and therefore challenge the cultural assumptions and social connotations embedded in design artifacts. Design can become a tool also to generate a critical discourse around notions of nation, identity, culture, and authenticity." Enrica Cavarzan and Marco Zavagno, founders ZAVEN
By interweaving structure and culture in their design practice and research, Zaven generate a heterogeneous environment, where the interconnectedness of the exhibited objects and their new design configuration contribute to imagine a critical space for the development of new narratives about the social implications of design.
Simultaneously, Montréal lighting studio, Lambert & Fils, will introduce ISLE, a new collection of lighting in collaboration with NYC-based, Canadian designer, Zoë Mowat (Ariake, WAF audio). ISLE is an ode to quiet strength, an illusion and play on perception that allows lightness to anchor and foundations to rise. Composed of a delicate glass tube resting on stone pedestals and suspended in mid-air like a surreal bridge, each piece in the collection is minimal, but never simplistic.
VERSO NO FLAGS BY ZAVEN INSTALLATION © Fran Parente
VERSO NO FLAGS BY ZAVEN DETAIL © Claudia Zalla