Meritalia joins Gufram and Memphis in Italian Radical Design
Italian Radical Design, the group founded by entrepreneurs Sandra and Charley Vezza, announces the acquisition of Meritalia, the Italian brand that has contaminated the world of upholstered furniture with its radical philosophy since the 1990s.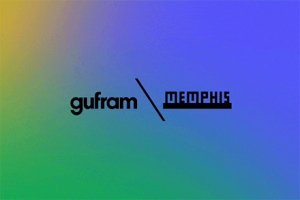 Meritalia became famous very quickly because of its irreverent and unconventional spirit. Since the beginning of the 1990s, Meritalia has contributed to contaminating with its radical vision many living rooms all over the world by masterfully integrating comfort, shapes and colours.
One of the long lasting and most prestigious collaborations of Meritalia was with Italian architect and design pioneer Gaetano Pesce who conceived, among other works, the famous seating system of modular components called La Michetta. Pesce has created an iconic project combining craftsmanship and creative research in a unique way.
Over the years, an incredible roster of esteemed international creatives have collaborated with Meritalia, including some of the most prominent Italian architects and designers such as Carlo Scarpa, Achille and Piergiacomo Castiglioni, Alessandro Mendini, Mario Bellini, Italo Rota, Carlo Contin, Massimiliano and Doriana Fuksas, Afra and Tobia Scarpa, Fabio Novembre and Giulio Iacchetti. All of them have contributed to making the brand's collections some of the most diverse and memorable in the field of avant-garde Italian design.
The objective of Italian Radical Design with the acquisition of Meritalia is to bring the brand's experimental energy back to the centre of the design world by expanding its boundaries.